Taken from my handy iPhone.
The computer is finally working and hooked up. Thought I'd show you the 'before' pic of my craft-room-to-be.
Please excuse the mess. But I'm super excited about this room as I've never posted about my work space before. That's because I never had one! See the bins?? I always worked out of them.
And the small clear ones with purple tops? They currently hold my stamps.
Am thrilled to finally have a scrapbooking room. Today, I googled 'scrapbooking room furniture' on my phone. Good Lawddddd!!! :)
Anybody out there have better tips?
To tell you the truth, I'd like a room that is inspiring but doesn't quite look like a scrapbooking room.
I love
April's
studio here: (these are her pics and are from her blog)
And
Lizzy's
(this pic is hers and from her blog)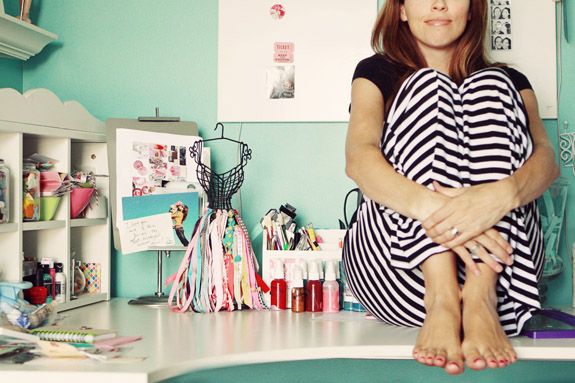 I love where her ribbons are kept and those cabinets!
I need to call back my painters and re-paint my room those colors -- robin's egg???
I would feel so inspired and relaxed with that color! Problem is, my room would be right next to the living room. There is no door, just a doorway and so, the color wouldn't match the living room decor.
Ok, I'll shut up now. I know there are worse dilemma in the world right now. Am just grateful for our new house!
Maybe I could paint one wall ????? :)
Speaking of supplies and inspiration, did you know about the 1000 sheets of paper blog candy from
Amy
?
Click on her name for more info!!!
XOXO,