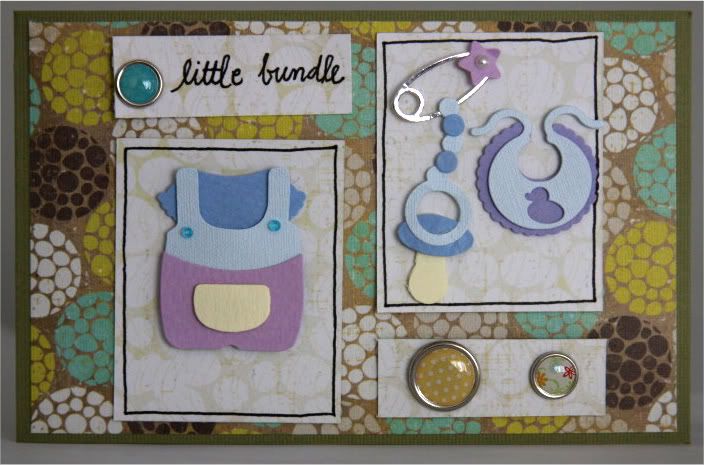 Hola!
With baby boy's --
soon to be toddler boy
:( -- first birthday party coming up, I haven't been able to make a lot of cards. My stamp collection is growing by the minute, and the postman/ UPS/ Fed Ex guys & I are almost on a first name basis. Lots and lots of stamps and party decorations are arriving.
I've been itching to create, especially since I still keep up with my fave blogs. I managed to make this one in five minutes. Mind you, there's no stamping or coloring but I like how it came out anyway.
The CS & PP are made from
Taylored Expressions
' March Key Ingredients kit. The brads & stickers are from the Dollar store. I added some ink to make it more graphic.
So the Lion baby (he's always growling - it's pretty funny) will be having a circus-themed party, & I've been figuring out what to wear. Discovering
The Sartorialist
and
Garance Dore
have given me lots of inspiration.
From Anthropologie:
Love the military-like embellishments!
And I'm truly excited!
Second Sister
is making me a custom circus necklace (here's an example of her designs).
Now to look for a top hat :)....
And
Sandra
showed me this little cutie the other day:
From
mycobocek
I LOVE!!!!! It would be so cute as MK's cake topper. But, alas, it does not come cheap.
XoXo,