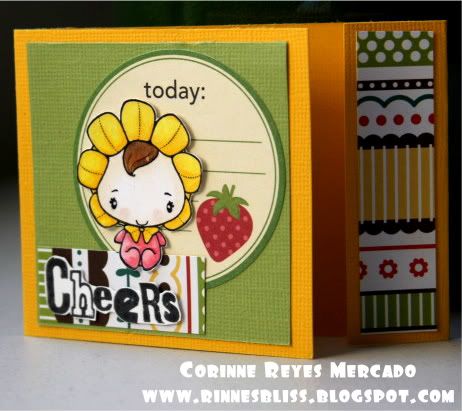 **STAMPED IMAGE COLORED BY SUNGHEE***
Happy Monday everybody!
Ah, alas, it is my day to work already. Weekends just seem to zip by!
Hope you had a great one as I did! My sis, Kate, is an official 'doctor' as she graduated from her Anasthesia residency on Saturday. So proud of her! Not only because of this, but because she, along with the other co-chief resident, put together such a memorable reception!
And there were also lots of family bonding time as it was Father's Day and all. Some of the highlights were sushi, a toy car big enough to ride in, a slide big enough to slide down on, and lots of fun in the sun!
My altered gatefold card features stamps from
TGF
, CS & PP from
Taylored Expressions
, and an October Afternoon sticker tag.
Whew! My schedule is so crazy busy lately. I could barely produce cards, much less simple ones. What are your secrets to balancing it all?
On a more positive note, I'm hoping I have some good news to share in a few weeks!!!
XO,