Happy Monday, everyone!
Over at
LCOM
, we have a color challenge for ya. Make a card with red, white, and blue on it!
Here's my creation: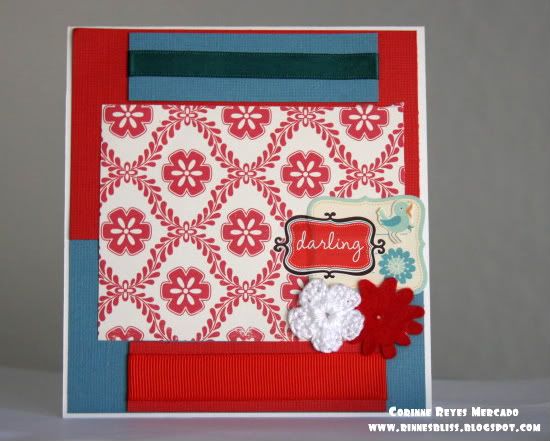 I don't really pass out 4th of July cards, but I think the colors are very summer-like anyway.
Come play along! You have till Saturday noon AST to post it on
LCOM
. You could win some cute stuff and post these on your blog!
Check out the rest of the CDT's work:
Jerusha Borden
Danielle Casello
Anita Mulcahey
Corinne R. Mercado
<----You are here :)
JJ Sobey
Emily Thompson
Melissa Wright
Sandi Johnson
(CDT Coordinator)
Have a fantabulous day!