For my DS' vintage circus party next week, the little kids will have their own special favors.
Can't say what they'll be for
Jo
will read this and I want to leave some kind of element of surprise for her son & daughter. :)
The bags are super simple -- paper bags decorated with:
1. Vintage tags I bought from
Etsy
.
2. Rhona Farrer PP
3. Circus packing
tape
.
4. Dollar store goodies (ticket & star stickers).
5. Decorative scissors.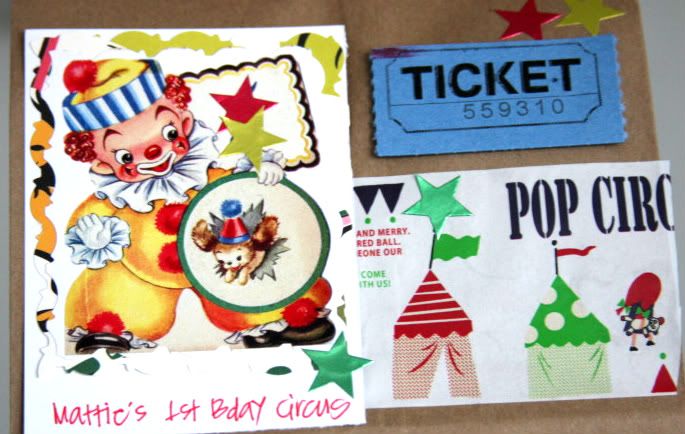 I'm usually scared of clowns but this one is super duper cute!!
Have you ever watched
Tori & Dean
? I was never a fan of Tori until I started watching this show. She's super down-to-earth considering she's a Hollywood star. She's always putting her kids first and loves to decorate and plan parties! I can totally relate!!!
I have other favorite shows to share. I think I'll be doing this once in a while! My other favorite show about being a mommy is Parenthood but I'll save that for a future post!
TGIF!