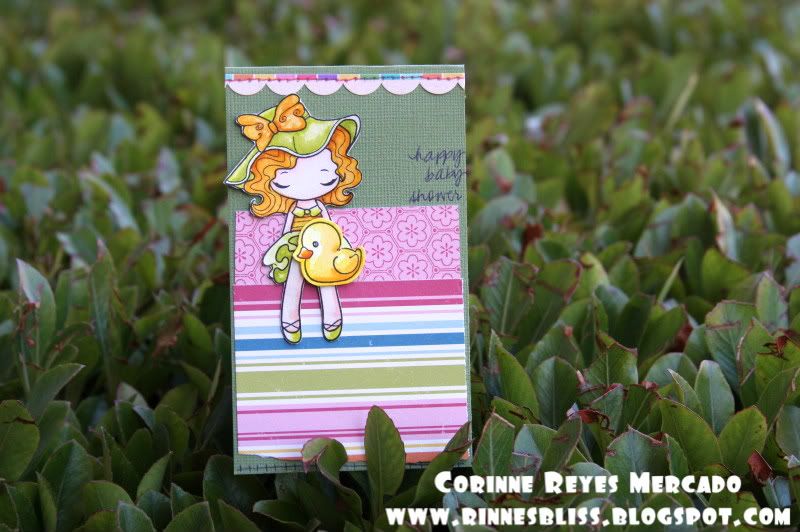 All I gotta say is "WHEW!"
The whirlwind of a weekend is done, and my DS's 1st birthday party was a success!! Mostly, anyway...but I'll tell you that story later :).
For favors, we had a candy bar. It was a hit! Of course, I added
Sunghee
's creations to decorate, and those made it even more stellar! I can't get over what Sunghee
sent me
. All of our guests loved her projects.
When it was time to pack, I was sad to see that not every creation survived the party. Most of these paper lovelies had to be thrown away, but I couldn't bear to part away with perfectly good colored images. So I asked
Sunghee
if she minded that I make cards/ projects out of them. I'm a big fan of upcycling and Sunghee gave me the green light.
This actually helped me a lot. I've been dying to make a card but just couldn't find the time. This little cutie card was created in less than five minutes this afternoon. Thank you again,
Sunghee
, for allowing me to make a card around your previously colored image (awesome coloring btw!).
The card elements were totally from scraps. Thought I'd do something different by photographing it outside. I usually crop my pics but since the card was so narrow, I left the photo wide, dried bushes and all! :)
Hope you have a wonderful Monday! Stay tuned for some Circus pics!!