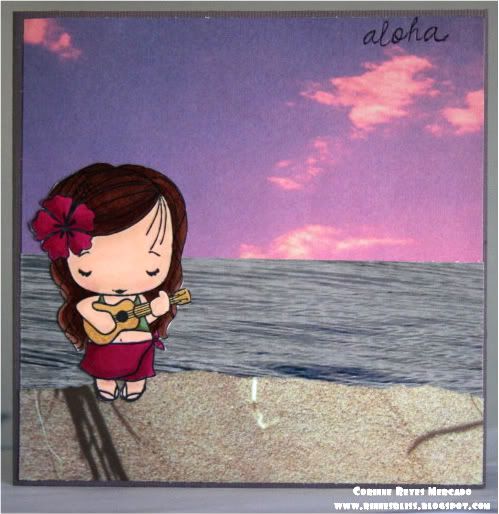 Aloha!
Aloha - means Hello and Goodbye in Hawaiian....
For today's card, I was inspired to try my hand at using up these 'realistic' PP -- like what
Amy
has been doing
here
to make her awesome-as-usual scenes! Really creative.
I think mixing the 'realness' of the elements of the sand, sky, and ocean and the cartoon-ish features of
H&G
Sing ended up really cool.
The patterned papers are bought in a local scrapbooking store in Maui. I think they are from a brand called Island Paperie.
I am really excited for our trip to Hawaii this coming fall. The islands are one of my favorite places on Earth. You know when people tell you to think of your safe haven in order to get you to relax? Well, mine's Hawaii :).
Here's an old lay-out I did about 2-3 years ago....
Thanks for visiting! Aloha!