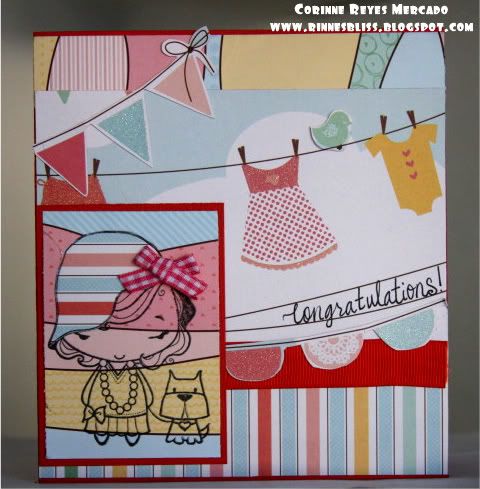 I don't like to waste anything. Am a bit of a pack rat. So when I paper pierced Dress Me
Anya
's hat previously for another card, I was left with the rest of the image.
Thought I'd make a card out of it anyway. I think it has kind of a cool, artsy effect. No coloring, just the stamped image. The Dear Lizzy PP are colorful anyway and have lots of different patterns so I left the image 'simple.'
Although I used one line of elements, I cut up and layered to make the card a bit more interesting. This is for a friend's baby shower at work. Hope she likes it!
Have a great Thursday, everyone!