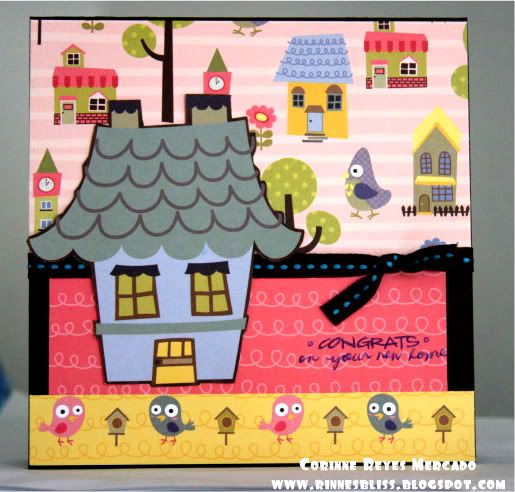 Happy Hump Day, everyone!
My card for this beautiful Wednesday features My Little Shoebox. I just love these prints and thought it was a good time to finally use them. These birdies and houses are just too cute!
Speaking of homes...
We will be finding out very soon whether we get this one house we fell in love with. Actually the DH fell in love with the backyard. Things are looking hopeful, but if it somehow it falls through...I guess it is back to the drawing board.
I am praying REALLY hard and crossing my fingers!
And I could finally have my own craftroom.... I would love to create one as beautiful as
hers
. April's talent is in jewelry making but her studio is just so gorgeous and inspiring!
Anyway, I've got some online shopping to do....at
ATS
for more of
Amy
's exotic mermaids and also at
Gina K
's for some ink pads! :)
Love,