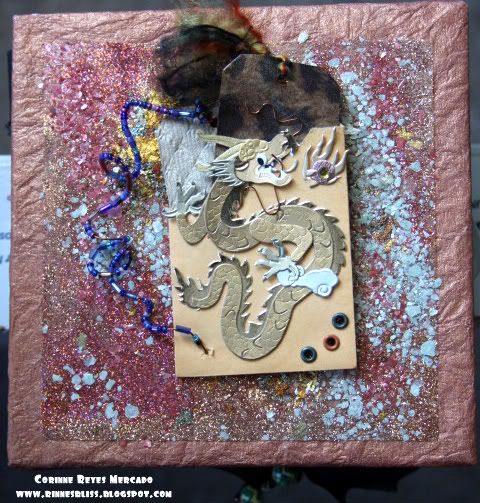 Hi everyone! Good Sunday morning to you!
Like I said yesterday, I have another book to show you from a class I took about five years ago with
Traci Bautista
.
The thing I loved about Traci was that she allowed us to do whatever we wanted. I know that type of teaching technique doesn't work for everybody but it sure "unleashed" my creativity -- and that's what Traci wanted to teach us most of all.
For this class, she provided the basics to bind this intricate "star" book. I embellished the pages after. Because it was hard to open and I needed to re-glue the back and front pages, I only took pics of a couple of pages.
Aren't the textures and shimmering effects gorgeous? She had given us a clear sticker sheet and gave us paint flakes and glitter and paint to put on it (& go wild). I chose to make it an Asian theme and put Jolee's stickers.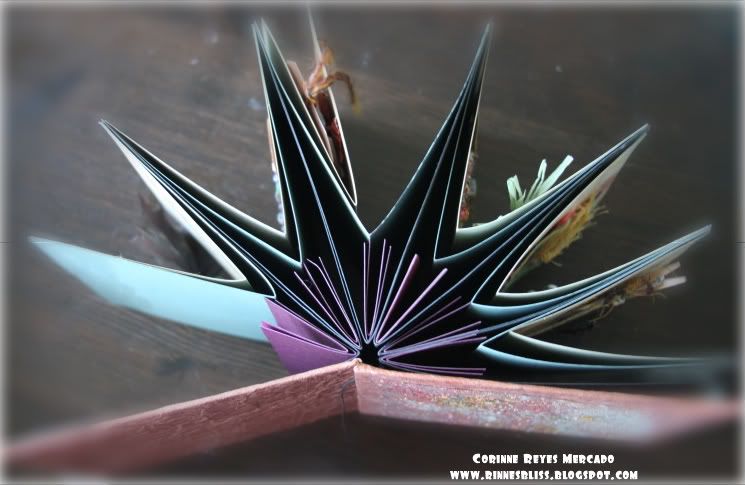 This is the view of the star book from above. Please excuse my dirty table and the book covers had to be re-glued after this :(.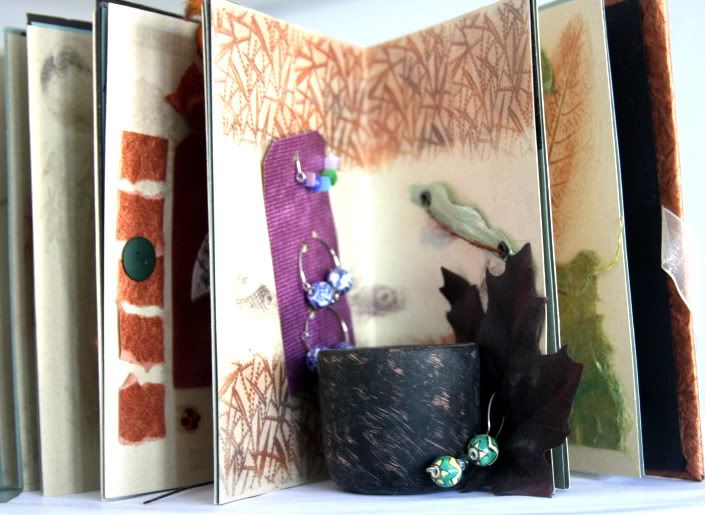 And some views of the inside. I needed to put my candle in the front to hold the pages open.
I'm such a procrastinator! Only posting pics up now....and I still haven't filled the pages! :)