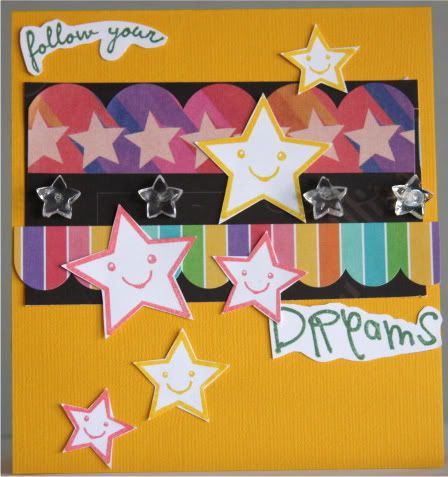 Hi everyone! Hope you're all having a wonderful Tuesday so far!
My card today is super simple. It features lots of Sassafras stickers & a Bampop PP from
Torendi
. The stamps are from
TGF
's Spotlight kit, and the star beads are from
Gauche Alchemy
.
I'm working these next two days. But please come back on the 28th when I'll be a part of the Family & Friends Bloghop at
Paper Works Company
.
It's their first customer blog hop and they're giving away some prizes for readers and commenters. These give-aways include:
RAM Collection (set of 4)

Sport Series 1 (set of 6)
Safari Friends (set of 4)
Aqua Amigos (set of 4)
Jungle Jesters (set of 4)

I recently discovered their oh-so-cute stamps (thanks to my friend, Sheena's blog). Hope you join us on May 28th, 9 AM MST.

Tata!