hello, hello, hello!
i wanted to make a silly, happy card for a friend who went through a tough time.
i think sometimes you just need a card to make you smile despite hardships.
chose really bright colors and fun shapes.
and lots and lots of layering.
my favorite is that
kol laj
overlay with the symbols. the symbols are actually swear words, hehe.
can you just imagine this sweet little
Magnolia
girl in her adorable bee outfit cursing?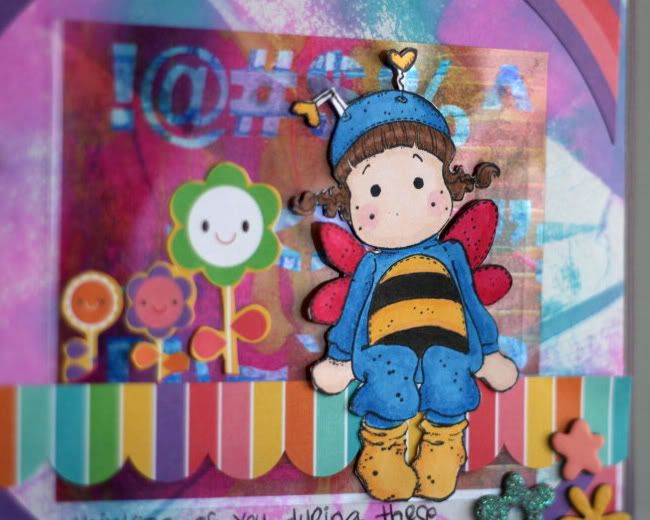 hey, that's life. sometimes you just have to let it out.
used my 'happy' supplies -- sassafras stickers, kol laj, and dear lizzy.
hugs & kisses,