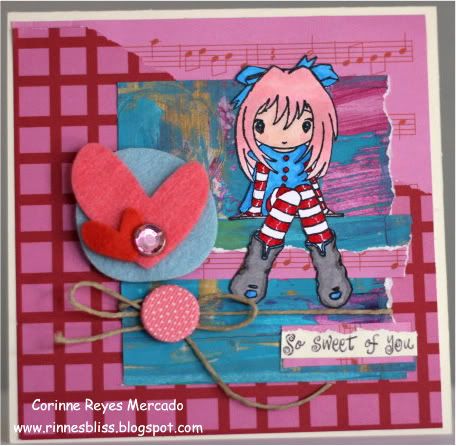 Happy Hump Day, peeps! Hope you are having a great morning so far!
For today's card, I used
Manga girl #2
from Sugar Nellie.
I used some Love Elsie PP (notes),
kol laj
PP (painted on), Dear Lizzy felt sticker and brad, and some twine. I do not remember what brand the PP with squares is. And of course, I colored with Copics.
I'm at work today and tomorrow so I hope to see you all on Friday!
Luv,