Happy Memorial Day Weekend to you all (at least for those in the States)!
I'm off today but am working the next two so this'll be a quick post as I've got lots to do!
So one of my besties is having a destination wedding, and we're doing a bridal shower for her in June when she visits. I'm in charge of the favors and decorations. M lives in Hawaii so we're having a luau theme.
Chose the TGF's
Hope & Grace
Sing stamp. I didn't have much time or budget for the favors so I took a lot of my scraps to make the tags.
These are actually ATC-sized cards -- I had some packs leftover from when I used to make my
Daily Candy cards
.
For a short time, I used to make daily cards and I'm so glad I found this again:
That's me and her in the 8th grade. Throughout the years, there were lots of boy drama so we were always swearing off men. During our senior year, we even wrote a contract and signed it, haha!
And now she's found the right guy and I'm getting sentimental! Anyway, for favors, I've found such a great deal with these lip balms. They're perfect for a Hawaii trip!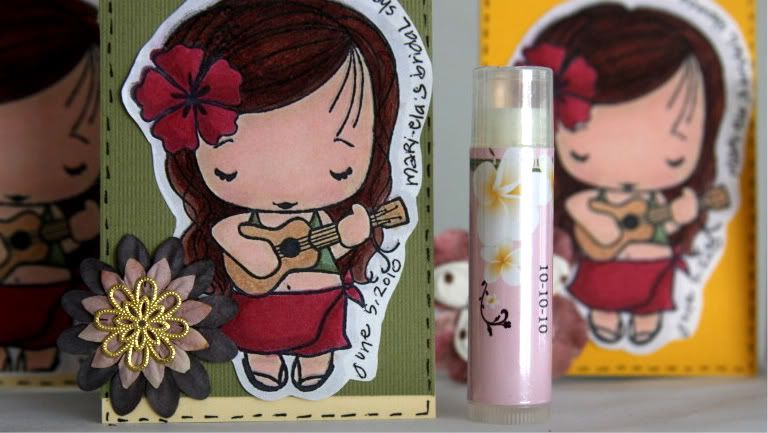 I'm placing these cards and lip balms in clear plastic bags. I may be adding a candy or two in there as well.
Have a great weekend!