I've been wanting to put a watermark on my pictures for this blog for awhile now. Actually, I want to do it for most of my pictures online too (like Facebook!).
Thanks so much,
Sheena
, for showing me such a simple and easy way of doing it. I'm going to play around with it a bit over the next few weeks until I find one that I really like. I'm also going to be changing around my header as well.
Today's card features another one of
Taylored Expressions'
a la carte stamps. I just love the size of this one! I used the cardstock, PP, buttons, and ribbon from TE's April Key Ingredients kit. And then aside from the buttons, my favorite part is the banner sticker from Sassafras.
You may have noticed that banners are the trend right now. Over the next few weeks, I'll be sharing pics of my future projects -- one of them being making a banner for my son's 1st bday party.
During this
post
, I talked about doing a Peter Pan theme. But I watched the movie and I think it'll be more appropriate when he's older so that he could enjoy dressing up like a lost boy with his friends and walking the plank...LOL!
So i went with my second option and am doing a vintage circus. I really like the ideas
here
!! I've been scouring
Etsy
and I've been buying like crazy. I plan on making invitations (making one and doing copies), favors, and some of the decorations.
Have been experimenting since
TGF
doesn't have a male Circus Ian. Here's a rough alteration of Oliver & Circus Anya as Mattie. I may do it with Daddy Ian's head instead.... closer to his hair.
I'm also excited because
Sunghee
said I could print out her carnival pictures for our TGF Royal Battle Entry # 4. If you haven't seen them, you should check out her blog as they are AMAZING! Thank you everyone for the votes!
Sunghee
has also graciously offered to help me if I decide to make her ferris wheel and merry-go-around. I would LOVE to learn how to do all that and I think the party people would just be in AWE. But I don't think I'm up to her talent level (yet :)), and plus I'm scared I'd be stretching myself out. Thanks anyway chica!
I've got about 9 more days of vacation left so I'm planning to get busy! Oh, and next weekend, we'll be taking similar pics of outfits like this:
source
GENIUS!!! AAAACCCK!!! OMG...I'd love to dress up like a circus master myself! Hehehe!
OMG, I think I've shared enough links, don't you think? :)
Have a great weekend!
P.S. You've got until midnight Pacific Standard time tonight to enter my blog candy
giveaway
for a chance to win this: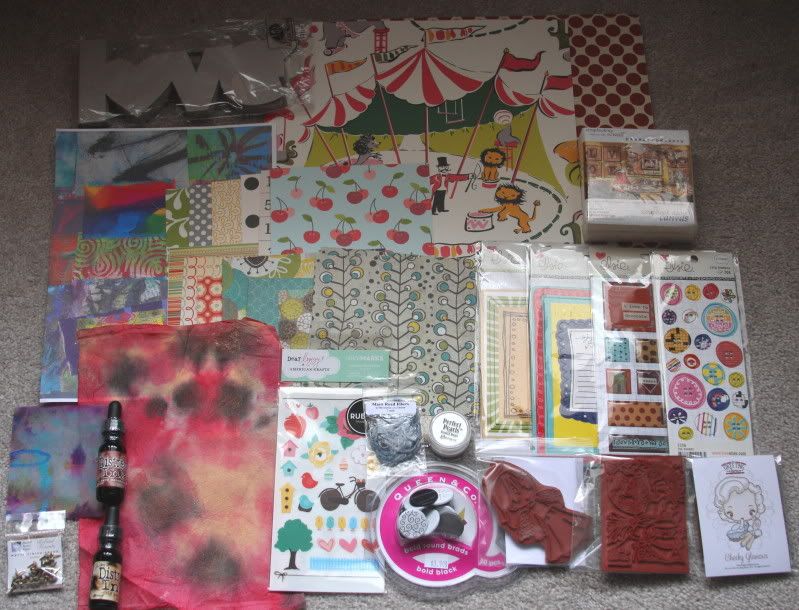 Notice that circus PP at the top? I have 9 others for the party :).