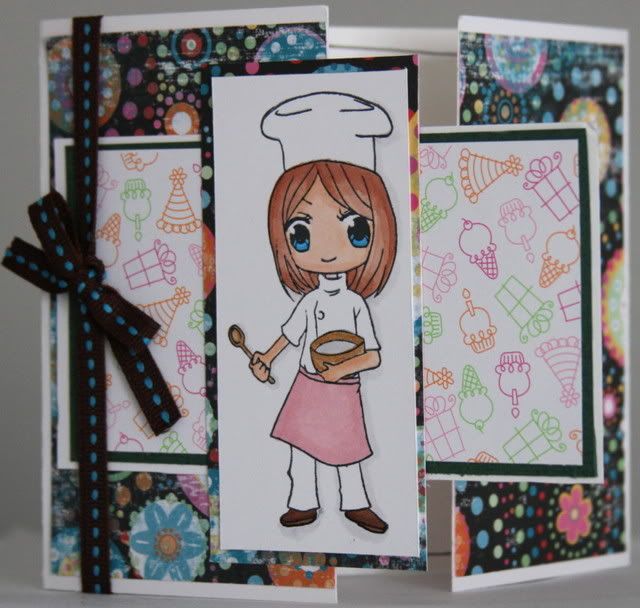 Good Tuesday morning to y'all! Happy birthday to my new friend in blogland,
Tanya
! Tanya is my teammate in the
TGF Royal Battle
. Thank you all for your support! We're hoping to move on to Round 5!
Made a card using the gatefold technique. It was a lot of fun! The above pic is when the card is partially open. The pic below is when it's fully closed (had to use my candles to hold it :)).
Here's a pic of the inside:
Used my new
Chef Jules
stamp from In Style. I must say that although I love my favorite stamps -- Anya -- I REALLY love coloring in the big eyes of these Anime ones. So adorable!
For the PP, I used Doodlebug Design Inc and Junkitz. The sticker inside is Love Elsie and the sentiment is hand-written.
toodles,
P.S. Have a great birthday, Tanya!