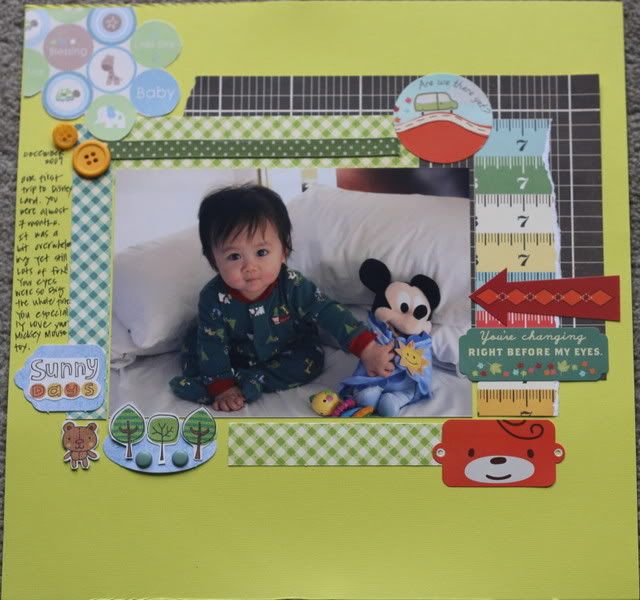 Good afternoon, dear followers, visitors, and curious peeps alike!
It's a really, REALLY late post. But hey, better late than never right?
I'm in a chipper mood because I've added yet another page to the little squirt's album. This pic is from our Disneyland trip. I just love his facial expression here.
It was before bedtime, and he's giving me a slight smile of contentment. He's reaching for his new favorite toy, Mickey. I LOVE this pic. It's actually the first of a group of pictures from this night... so you may see similar ones in the future.
Supplies are from American Crafts (CS, brads), Mustard Moon (graph PP), April
Taylored Expressions
KI kit (buttons, other strips of PP, ribbon), Basic Grey (tags), Cosmo Cricket (stickers).
Ok, have a great evening!