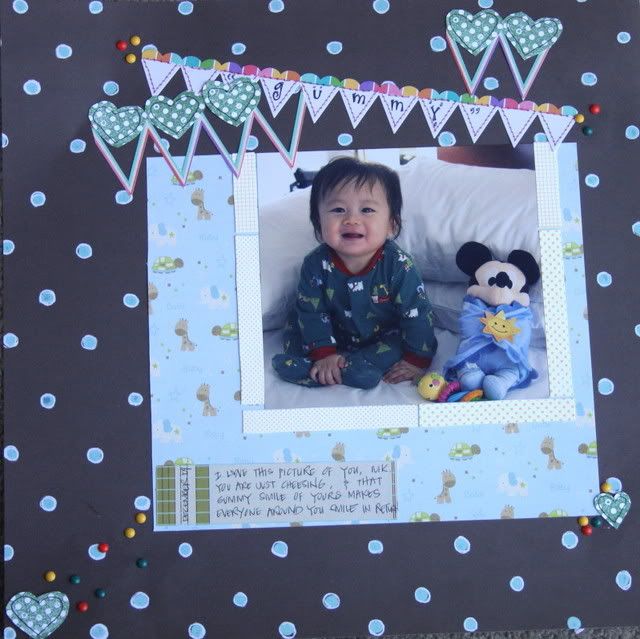 Hello people!
My mommy did another lay-out of me when i was almost 7 months old.
The picture is from our trip to Disneyland, and you may notice it's a similar picture from yesterday's post.
Except I'm smiling really BIG here. My mommy said she loves my gummy smile!
Anyway, I have to go soon. But she wanted me to say hi to everyone and to thank you for visiting!
She said she used lots of Love Elsie, Sassafras, and Imaginisce. Oh, and the hearts were really from the butterfly stamps at TGF. But there's no way I was going to let her use butterflies on my page, no way! The border around my pic is from TGF too.
Ok, we really gotta go! Peace out, everyone!
Love,
Mattie
P.S. I was supposed to put links here, but I forgot how and I don't really want to! Haha!